Salad With Parmesan Cheese (Salata Ma Jibna)
Mandy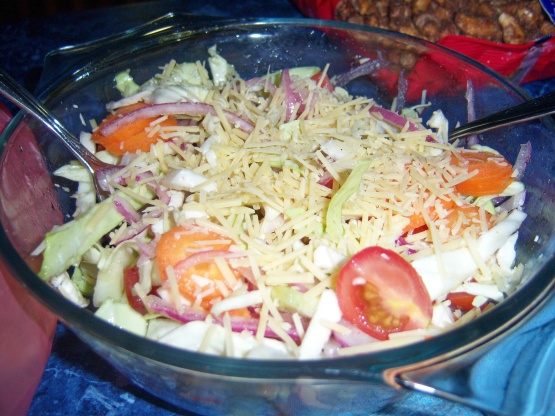 From the African Cookbook, by Bea Sandler. Posted for ZWT4.

Top Review by Mandy
A lovely fresh, crisp salad & so easy to make. I didn't really measure the dressing ingredients, just eyeballed it but added my garlic to the dressing rather than on top. The parmesan is a lovely addition and this keeps well and tastes better once the flavours have had time to develop. Made for ZWT 4.
Toss salad ingredients together in a large salad bowl.
Whisk together dressing ingredients and drizzle over salad, tossing lightly again.
Serve in small bowls sprinkled with mashed garlic and Parmesan cheese.