ChefLee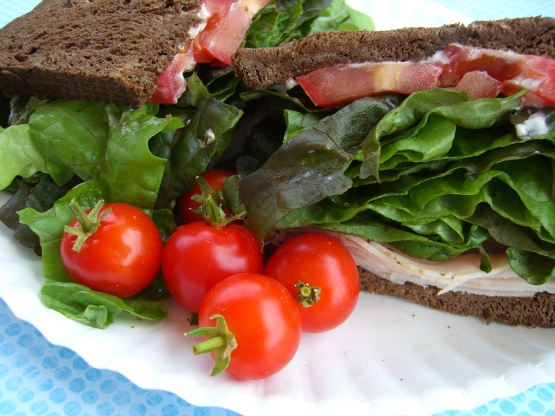 This is one of my favorite sandwiches. It has lots of good quality lettuce and tomato for a good texture and crunch. Easy and good!!!
Heat the bread for about 9 seconds in the microwave so it's warm and soft.
Spread the mayonnaise over the bread then top with the meat, lettuce, and tomato slices.
Put together and cut with a serrated knife. Enjoy!