Salad Greens With Nasturtium Flowers
Barb G.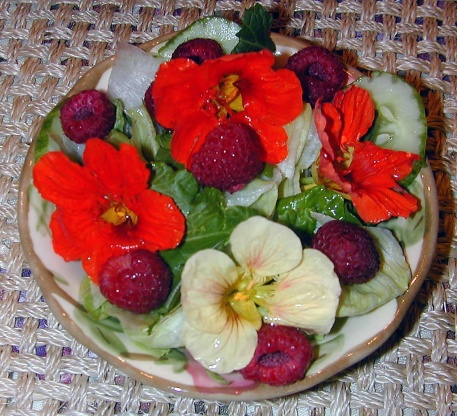 This would be nice for a bridal shower. I found this on line athttp://www.goodlookingcooking.co.uk/ You can garnish with nuts,seeds or cheese to add some protien.
We love the flavor & the color that the Nasturtium flowers add to the salad. I have nasturtiums growing in my garden and use them frequently in salads. I had to use Blueberries in this salad as when I went to get my raspberries they were ALL gone, DH had eaten them :( ... I am going to make this again using the Raspberries. Thanks Rita.
WHISK together first 8 ingredients in a large bowl; add salad greens, raspberries and nasturtiums, tossing to coat.