ChefLee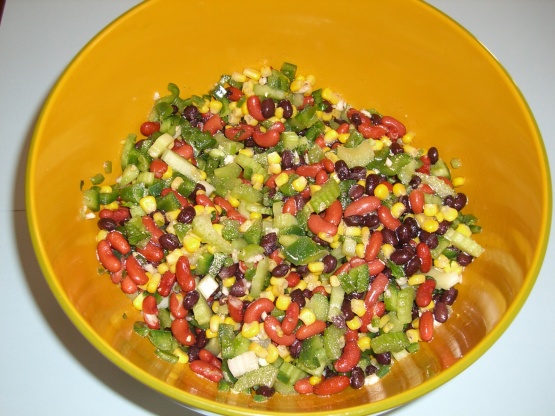 I created this salad for summer. It has a tangy lime vinaigrette and lots of crunch. I hope you like it!

This salad is sooo good! I love the vinaigrette, it is tangy, light and refreshing. Perfect balance of flavors. I love the crunch too. Thank you! Will make again.
In a large bowl; add kidney beans, corn, black beans, jalapeno, bell pepper, celery, and basil.
In a medium bowl; mix rice vinegar, lime juice, sugar, garlic, Lawry's, pepper, oil, and honey.
Pour marinade into bean mix and toss well to coat.
Chill then enjoy!