wanted to post a recipe for a green salad because when I create a shopping list to take to the store sometimes this is the stuff I forget to pick up!
Directions
rinse lettuce and dry. chop into bite size pieces, put into large serving bowl. chop tomato, peel and chop cucmber into bite size pieces. toss together. top with sunflowers seeds and croutons. serve with meals topped with your favorite dressing.
Reviews
Most Helpful
This was a good basic salad. I didn't have sunflower seeds but followed the rest of the recipe as written. We enjoyed this.

I'm giving this 5 stars because it was basic, easy and fulfilling. I did leave the peel on my cucs and crushed the croutons. Other than that, I made it as written. Great combination!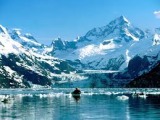 Just made a small version of this salad to go with a casserole supper, quite nice with the sunflower seeds. We don't usually have croutons in our salads but it was a nice change. Thanks for posting.