Iceland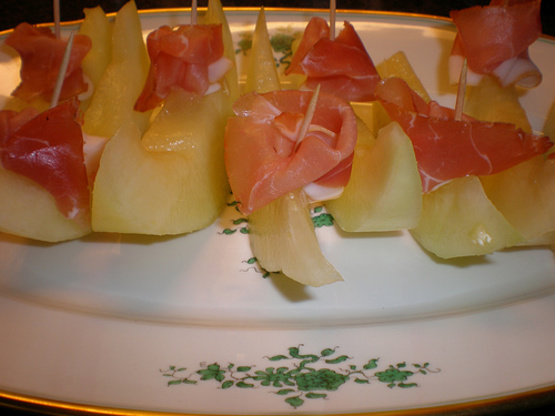 I came up with this as the ham i wanted to use was so short that i could not wrap it around the slices of melon. I came out much better and it is great for picky eaters like me as i do not like to blend my foods. That way allows me to have a piece of melon, eat the ham in one bite and finish of with some more melon. A great starter, serve with dry, sparkling white wine.
Cut the melon in half.
Clean the seeds out of it with a tablespoon.
Cut the melon in slices, about 2 inches thick.
Cut the melon peel away.
Arrange the slices.
Roll up the ham and fix with tooth pick.