Debbwl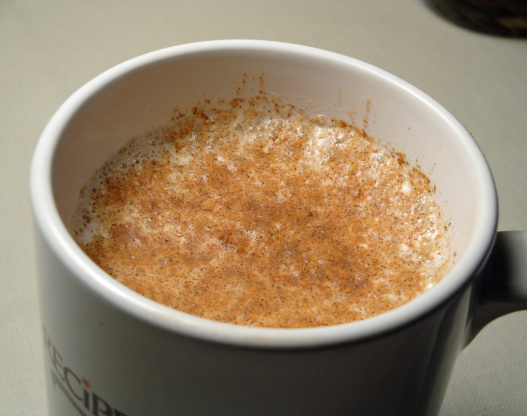 Sahlep is a delicious creamy Turkish drink. I found sahlep powder in a Turkish shop, that I bough without knowing what it was. In the internet (http://morselsandmusings.blogspot.com/2006/08/sahlep-salep-sahlab.html) I found the explanations and this delicious ancient recipe. Sahlep, a Turkish winter drink, is made from the dried powdered roots of a mountain orchid. The powder is then heated with milk, sugar and cinnamon to make a thick dairy beverage. In modern day Turkey, sahlep is used to cure sore throats and coughs and is only served during the cold months.

This is a different and fun drink :) It grew on me with each sip. I had to change it somewhat to fit our diet of dairy free, so I used recipe#418642 which is creamy. It was good and I do use almond milk as a sub often. I'm not sure why it says instant tea, I think it should only say salep powder from looking at other recipes on Google. I wonder if this recipe is calling for real salep powder or the salep drink mix. Reading online, I understand it is hard or maybe impossible to find real salep powder outside of Turkey, so since I do not reside in Turkey and I imagine with regards to what I read online the fake stuff would probably contain corn starch I used potato starch and added a splash of Iranian rose water (Iranian part being my preference) after heating since I also understand the powder to be aromatic like a flower and lightly taste of a flower. I followed the rest! Made for Veggie Swap 31 ~ February 2011.
Place all ingredients in a saucepan.
Boil, whisking continuously, for 2 – 3 minutes.
Pour into two cups.
dust with cinnamon.
enjoy.