loof751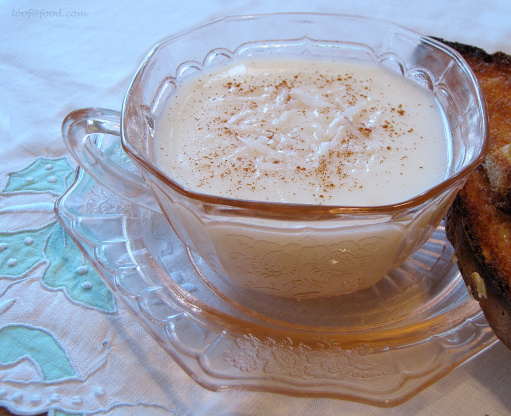 A tasty drink to warm up your winter evenings! You know hot chocolate, right? Well, think of this as hot vanilla.

Yum! Nice & creamy. I made it with 2TB cornstarch. I think 3 might make it pudding-like, which wouldn't be a bad thing. I'm not sure I'm so hepped up on the coconut flakes in it & might use coconut milk instead next time for the flavor. Made for NA/ME & Veggie forum's Sun & Spice Event 2/13.
Combine cornstarch and water in a small cup and stir to blend thoroughly. Put milk in a heavy soup pan or Dutch oven over medium heat.
Before milk warms, stir in cornstarch mixture. Add vanilla and sugar, tasting to achieve preferred sweetness.
Raise heat. Bring to a boil, stirring constantly. Boil for 2 minutes, continuing to stir.
Pour into dessert bowls or demitasse cups. Top with cinnamon and coconut .