Sage and Onion Mashed Potatoes
PaulaG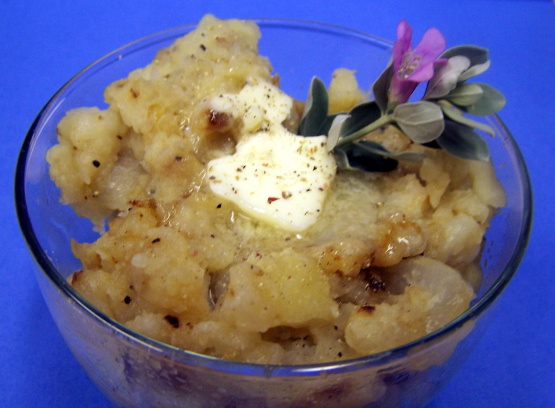 Slow roasting the potatoes with the onion and sage give them a delicious herb flavor. This is a holiday favorite in our home I'm sure you will enjoy as well.
Preheat oven to 450°F.
In a greased 3 quart casserole dish, combine the potatoes and onions.
In a large glass measuring cup combine vegetable broth, olive oil, sage, salt& freshly ground black pepper; drizzle over the potato and onion mixture and toss to coat.
Bake uncovered for 1 hour, or until the vegetables are tender; stirring once or twice as needed.
Roughly mash potatoes with a potato masher or with an electric mixer on low speed.
Slowly stir in enough milk and butter for the potatoes to reach the desired consistency.
Transfer to a serving bowl and enjoy!