Saganaki (fried Cheese) Greek Style
Bergy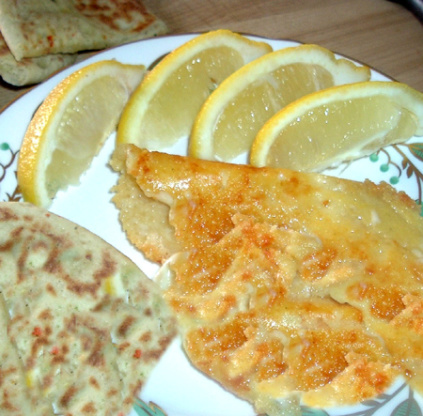 This is wonderful to serve as an appetizer, serve lots of lemon wedges and I like crisp Pita Bread Pieces. If you cannot get the Greek cheese you may in a pinch use Italian Provolone - I had to use this because I didn't plan far enough ahead to get the good Greek Cheese. Evelyn/Athens posted a link to this recipe (off Zaar) and when I searced Recipezaar I could not find one like this. Thanks Evelyn. The recipe is simple and very good.
Cut the cheese into strips 2 " wide and 1/2" thick.
Place strips one by one under the cold water tap and coat lightly with flour, set aside until you have dredged all the strips.
Heat oil in a heavy skillet and pan fry the cheese, turn once until golden brown on both sides.
Remove dab with paper towels and serve immediately with lemon wedges.