KateL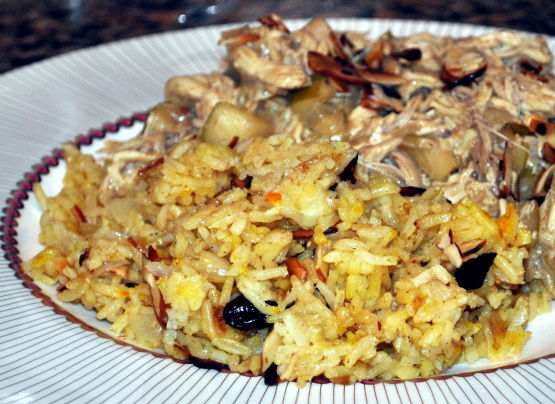 From a Dinner Party Cookbook I was given, I haven't made this yet but really want to try it soon.
Heat the ghee in a deep pan, add the almonds and fry until JUST golden. Remove from the pan and add the extra ghee.
Add the onion and fry until tender, add the rice and stir for 3 minutes.
Add the spices and allow to become fragant - stir constantly.
Add the stock, bring to the boil and reduce heat. Simmer covered for 15 minutes OR the liquid has been absorbed.
Stir in the sultanas and cook for a further 7 minutes on the lowest heat setting.
Stir in the almonds and serve.