Susie D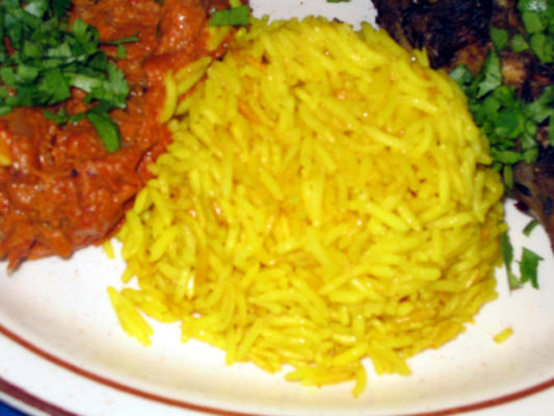 A fragrant coloured rice with the delicate distinctive flavour of saffron. if you do not have saffron use turmeric as a substitute. Cheap saffron works but more is needed. Great with any curry.
Warm fat in a large pan. Add cinnamon, cardamon. Fry until fragrant.
Add rice and fry until covered and translucent.
Crush or pound saffron to release flavors.
Meanwhile bring saffron and water/stock in milk pan. When nearly boiling ad to rice. Cover and cook for 12-15 minutes.