Debbwl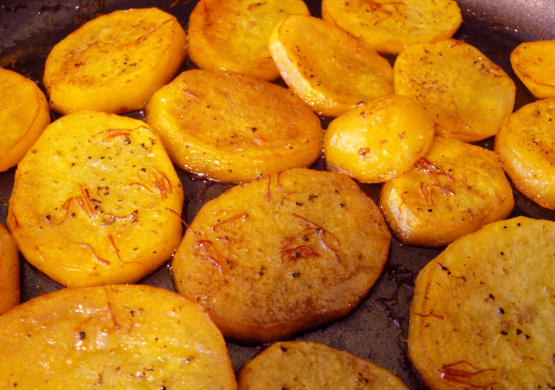 another quick side dish, the saffron gives the potatoes a lovely golden color.

I was just getting ready to post this recipe!!! I can't remember where I got it but it's a favorite for me! I slice mine a little thinner, though. Some people may say that it's a waste of a very expensive spice (I use a BIG pinch) but I have to differ...and this is even better reheated. The sauce gets thicker each time. A great thing to have in your repertoire! Thanks for the post!
crumble saffron into water.
heat butter in a skillet, then brown potatoes in 1 layer, turning over after 5 minutes.
add water, salt,& pepper and simmer at medium, uncovered for 5 minutes.
reduce heat to low and simmer 15-20 minutes more until water is evaporated.