Linajjac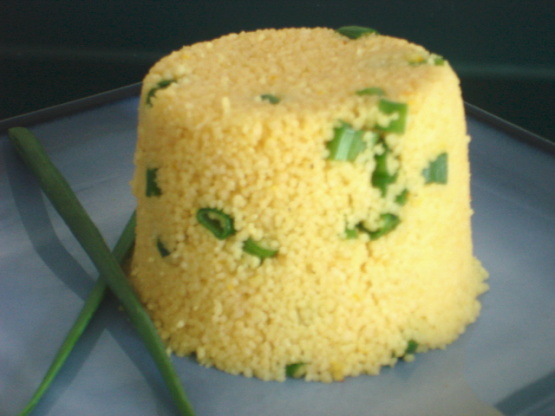 Earthy saffron is lifted by peppery green onions in this quick side dish. Serve with the halibut to soak up the tasty juices. Halibut recipe is posted also Triple-Pepper Steamed Halibut.
Bring broth to a simmer in a small saucepan. Add saffron, stirring to dissolve. Cover and keep warm.
Heat oil in a medium saucepan over medium-high heat. Add couscous; cook 1 minute, stirring constantly. Add broth mixture, hot sauce, salt, and pepper; bring to a boil. Cover, remove from heat, and let stand 5 minutes. Fluff with a fork; stir in onions.