scancan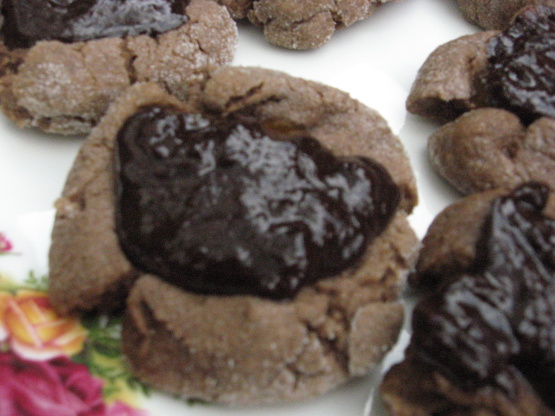 A must to make for church teas or add to a Christmas cookie tray.

I find a sacher torte to be such an elegant dessert so I knew I just had to try this and they were initially yummy as expected. However as they sat they became so crumbly and dry that no one wanted it anymore (within a couple of hours). They did look beautiful though so I would try this again with a different base.
Cream butter and pudding powder together.
Beat in egg.
Mix in flour.
Shape into small balls.
Roll balls in sugar.
Place on greased baking sheet.
Make a dent in each with your thumb.
Bake in 325 degree F.
oven for 5 minutes.
Remove cookies and press dent again.
Continue baking for about 10 to 15 minutes.
Fill dents with jam.
Melt chocolate and butter in small saucepan over low heat.
Stir to hasten melting.
Glaze tops of cooled cookies.