Sables (Norman Sugar Cookies)
Prep 30 mins
Cook 1 hr 15 mins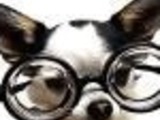 A classic sugar cookie found throughout Normandy, sometimes called a galette or petit beurre. Serve with fruit desserts.
Directions
Sift the flour and the sugar into a large bowl and add the butter, bit by but, mixing with an electric mixer or by hand.
Continue mixing until the dough takes on a sandy consistency.
Add four of the egg yolks, one by one, the salt and the vanilla, continuing to mix.
Form the dough into a ball, wrap in plastic, and refrigerate for at least an hour.
Pre-heat the oven to 350 degrees.
Roll out the dough to a thickness of 1/4".
With a cookie or biscuit cutter (or a small glass) cut out two inch circles and place on a lightly buttered cookie sheet.
Mix the remaining egg yolk with the milk and, with a pastry brush, coat the top of each cookie.
With the tip of a small knife, score 6 or 7 stripes on each cookie.
Bake for 15 minutes or until lightly browned.
Remove from oven, cool on a rack and store in an airtight container.
Most Helpful
These are an elegant eggy cookie that needs to be worked quickly & kept chilled. I found the ones that were cut later a I went through the dough were not as texturally pleasing. Next time I'll use the old pastry cutter to cut in the dough to avoid any heat from machines. I will make again but break the dough into three disks (cutting one at a time) & keep a chilled plate to put my cutouts on to keep them chilled until baking. Their taste is wonderful! Thank you Chef Kate for a recipe that is worth the effort.

Thanks for a great base recipe! I was looking for a plain sable I could add flavors to - this time I tried a tablespoon of miso paste, and it was great! I can't wait to try more.
Oh my, Little Sis - These cookies are so impossibly yummy! Almost a shortbread texture w/the perfect sweetness. I got an unexpected yield of 20 cookies using my 2-in cookie cutter & they were perfectly done & turning golden in the exact time given. I did have a prob w/the dough being too dry & had to add 4 tbsp of milk to get it to a rollable consistency. It clearly did not hurt as they are just TDF! I'm so glad I got to tag this recipe & thx for posting it for us. HITYL?