"s Wonderful Carrot and Raisin Salad
Annacia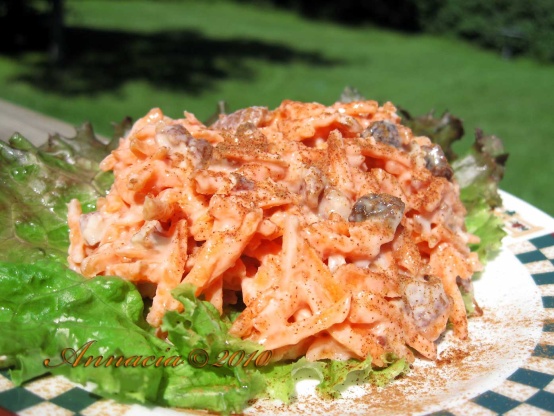 This is still another recipe from the just vegetables website. One of the best I have ever tasted. Never missed the pineapple!

I used fresh young organic carrots that were so naturally sweet that the salad was almost like dessert ant a sprinkle of cinnamon was just perfect. To trim back on sugar I only used 2 Tbsp of raisins (1/2 a cup was ask for in my 2 serving amount that I made) but I boosted the pecans some. This was a most enjoyable lunch Aunt Sana. :D
Grate carrots coarsely. Add remaining ingredients and mix well. Refrigerate.