Ruth's Secret Sweet Iced Tea
gailanng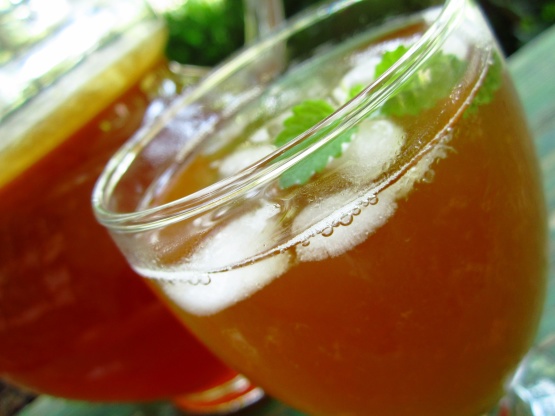 Sweet and refreshing tea; back in the 1950's-60's my best friend's mom (Ruth) used to make this every day and served it poolside when we were kids. The "secret" is adding the sugar to taste to the strong brew, then adding ice cubes.
Place the tea bags in half of a large kettle of water and bring to a boil. Remove from heat and let steep for 15 minutes.
Remove tea bags and add sugar until the bitterness is gone. Add 3 trays of ice cubes (36 cubes) and stir.
Add juice of one lemon, or to taste. Slice the squeezed lemon and put in pitcher or glasses. Serve over ice.