Ruths Holiday Broccoli Cheese Casserole (no Rice)
Nanny P.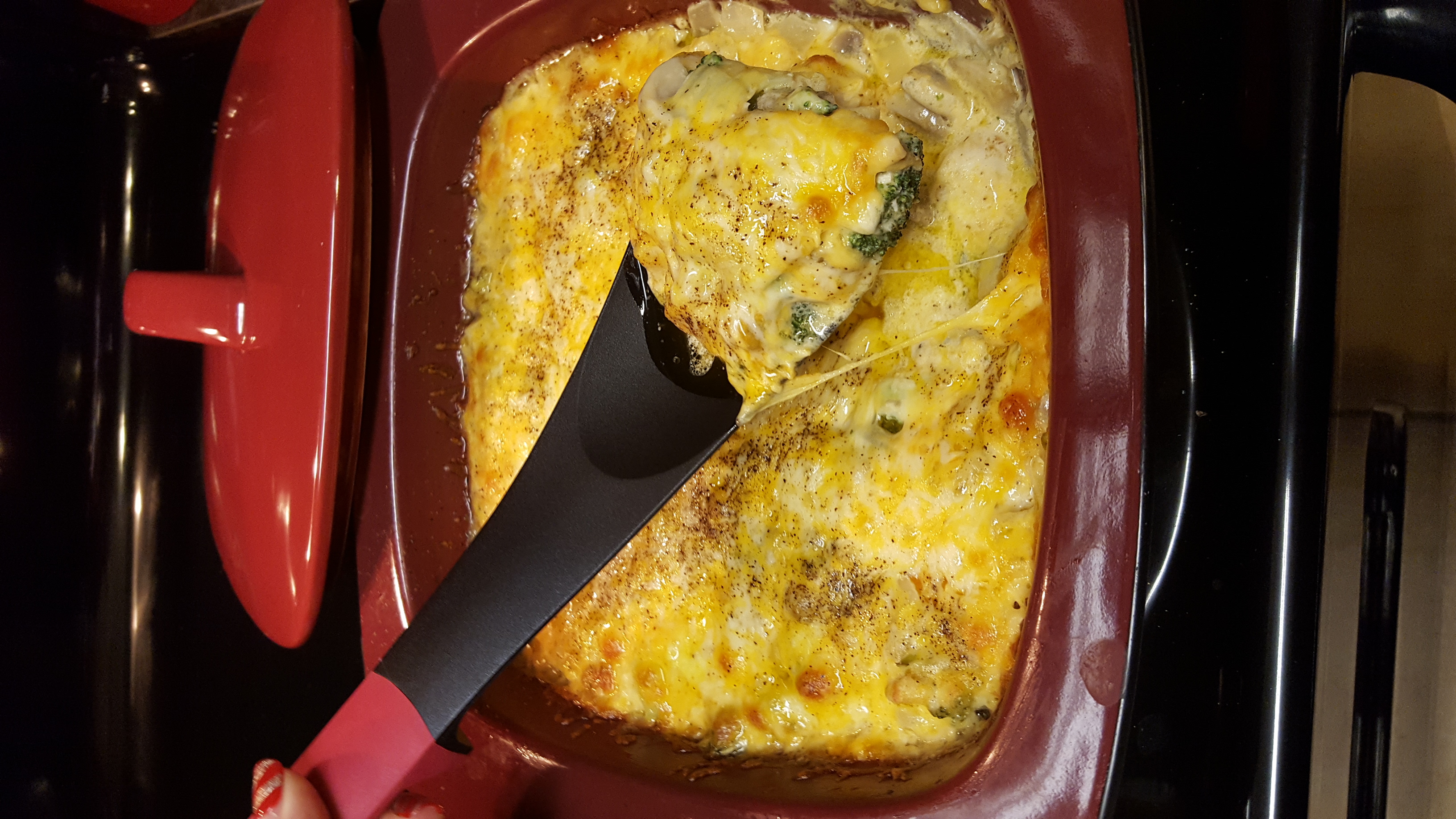 This recipe was given to me by a friend of my Mother's and it combines the perfect partners of broccoli and cheese to make broccoli "a star".
I looked up chicken and brocolli without rice as I am eating lower carbs. I am soo glad that I found your recipe! I didn't have any cream of mushroom soup on hand so I used real mushrooms, sautéed with the onions and added Sour cream and cheese to that mixture. We had leftover hot breast (hot wing sauce and garlic on Chicken breast) so I diced that and added it over the brocolli. I omitted the croutons since lowering carbs and added a few shakes of red pepper flakes. It is wonderful! This will be our go to leftover hot breast dish!
Cook broccoli until tender but not overcooked; drain well.
Place cooked broccoli into a pre-sprayed casserole dish.
Mix cream of mushroom soup, sour cream, onion, and 1 cup of shredded cheese together.
Pour over the broccoli in the casserole dish.
Sprinkle desired amount of croutons over the top.
Top with remaining 1/2 cup shredded cheddar cheese.
Bake at 350 for 20 minutes.
You may substitute cauliflower for the broccoli.
I sometimes add cooked turkey, chicken or ham for a complete one dish meal.