Rustic Vegetable Baguette With Smashed Avocado
Julie F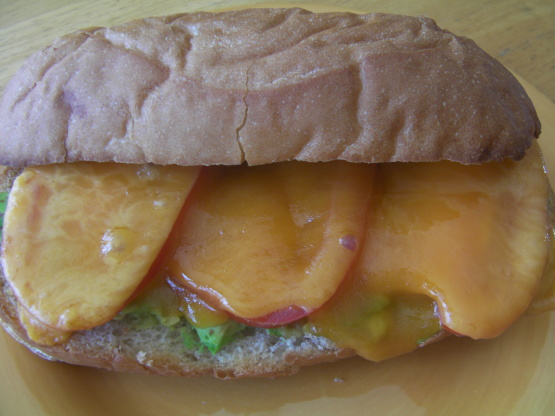 This is super yummy, and very easy. Very filling as well...You can add items to I'm sure to fit your own individual tastes. From Betty Crocker "Simple Summer Meals" Magazine.
Cut bread horizontally in half.
Drizzle dressing on cut side of top half of bread.
Place both halves on large cookie sheet.
Mash avocados until slightly smooth.
Spread avocado over bottom half of bread; top with tomato slices and cheese.
Broil with tops 4 to 6 inches from heat 2 to 3 minutes or until cheese is melted and bread is slightly golden brown.
Top with top half of bread.
Cut loaf into 4 pieces.