Rustic Red Lentil Soup (Mahluta Corbasi)
KristinV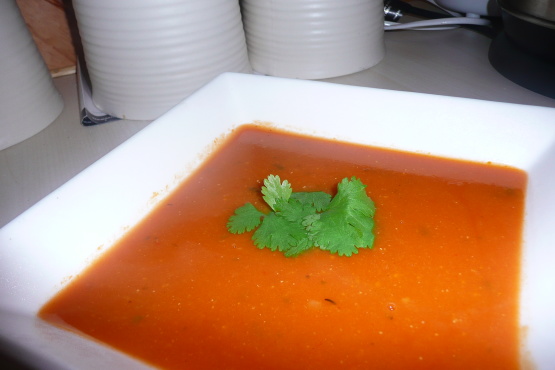 This soup is served in a little Turkish storefront take out place near my home. I have not found red lentils yet, so I use regular dried lentils (brown) from my grocery store. Also please note, the longer the crushed red pepper flakes are cooked, the hotter and spicier the soup will be, so use your judgment!
Sauté onion in butter over medium heat for 2 minutes until softened, not browned. Add garlic and sauté an additional minute. Add lentils and 2 cups water; stir. Cover, turn heat down to medium low and cook 30 minutes until lentils are almost tender and water has almost cooked out. Add the chicken broth, tomato paste, cumin, salt and pepper. Cook another 30 minutes.
Puree soup with an immersion blender or use a food processor or stand blender. Strain into pot and add crushed red pepper flakes and oregano; cook 10 minutes or longer to desired degree of spiciness and heat. Soup will become more spicy and hotter the longer you cook the red pepper flakes. Add water if soup is too thick (for your taste, I like it relatively thin).