Cadillacgirl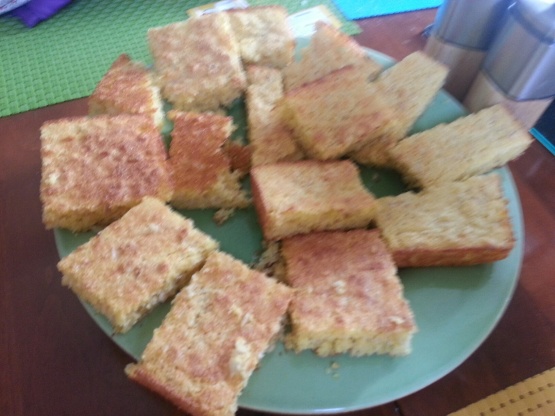 Are you looking for something different in making cornbread? This adds a nutty, rustic flavor to traditional southern cornbread. The recipe is adapted from one appearing in the Fort Worth Star Telegram newspaper by Amy Culbertson.

I Like It! Rustic is the right word and I will make it again. I used soy milk - no problem. Didn't miss the flour either. I used a silocon pan-no problem. I may toy with using soy flour, jalepenos, cheddar cheese or cinnamon. Will make again!
Preheat oven to 450 degrees.
Mix together dry ingredients.
Stir in beaten eggs, butter, & milk.
Add enough additional butter or oil to cover the bottom of a 9 or 10 inch cast iron skillet and place pan in hot oven.
When the pan is very hot, remove from the oven & pour the cornbread batter into the skillet.
Return to oven & bake approximately 15 minutes until browned.
Cut into wedges to serve.