Evster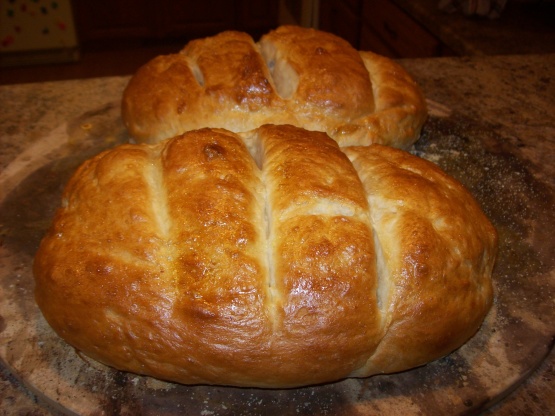 This is the one I make all the time. I use the bread machine to make my dough and then bake in oven to get that rustic look. It rises nice and the crust and texture is great--give it a try. Prep time includes the total bread machine and rising time. You can also make this in your KitchenAid mixer instead of the bread machine, using you kneading hook. Oil bowl cover let rise in a draft free spot.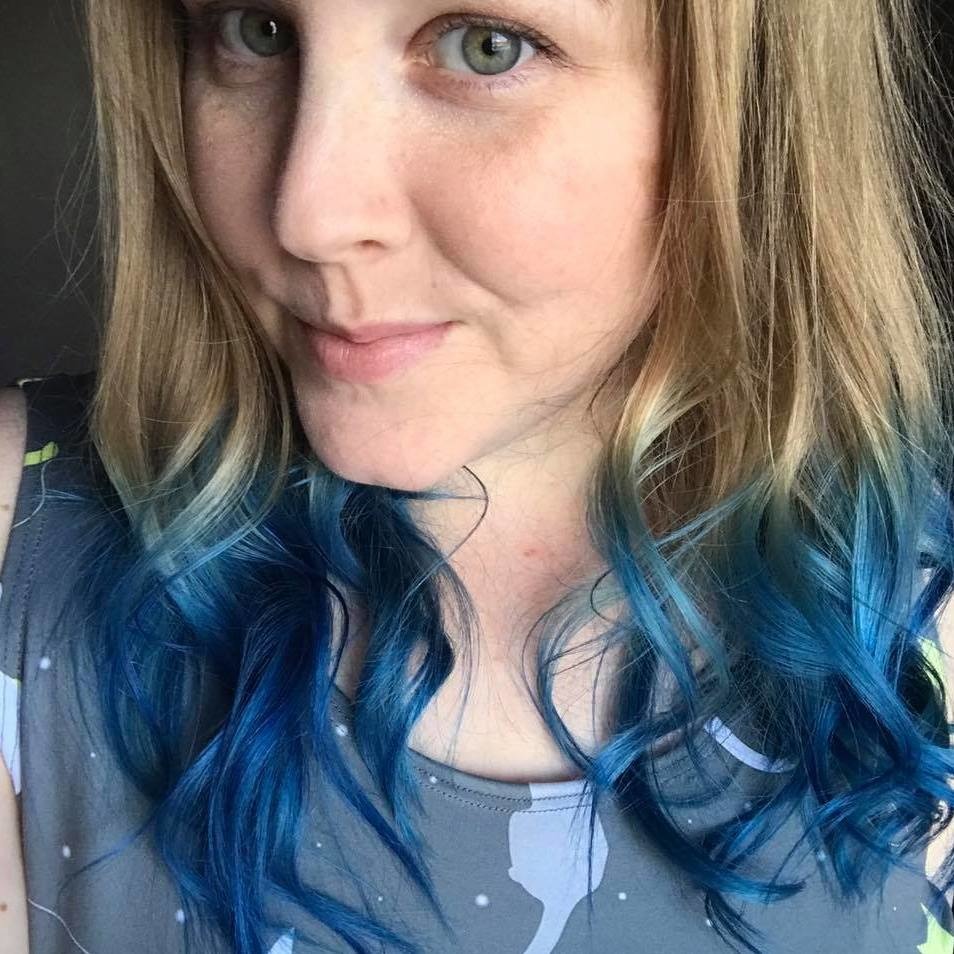 This is a delicious recipe! I don't have a working bread machine, so I used my KitchenAid Stand Mixer. I added the sugar and yeast to the warm water, let it foam for 10 minutes before adding it to the other ingredients. Using the bread hook, I kneaded the dough for a few minutes, covered it in a little oil (so it wouldn't stick to the bowl), and covered it for about 25-30 minutes. Then I punched it down, formed the load, and covered it again to rise. I didn't use egg wash, just sprayed water on it before baking. When she says "large loaf," she means it. It's hard to tell in the photo, but it's about enough to feed 8-10 people. I will definitely be making it again. Thanks for sharing!
Add flour, oil, salt, sugar, yeast and water to your bread machine according to its instructions.
Set on dough setting.
Always follow your machines instructions, when mixing open it and keep check on the dough. Dough should be in a nice round soft sticky to the touch ball. If it is not add more water, or add flour which ever is needed.
Remove when signal beeps and cycle is done.
Preheat oven to 375°F.
Sprinkle cornflour or cornmeal onto a baking sheet.
Punch dough down and form into a long or oval loaf.
Cover and let rise for 25 more minutes.
It should be doubled again by this time.
Uncover and slash the top with a sharp knife or razor.
Brush all over with the beaten egg white.
Bake 25 minutes to 35 minutes, until hollow sounding when tapped on bottom.
Cool.