Russian Tea (All Natural)
Prep 10 mins
Cook 15 mins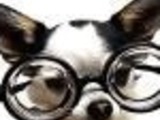 Remember Lara's little kitchen in the country town in Dr. Zhivago? I believe that this is how that kitchen must have smelled --spiced tea brewing in the warmth while the cold winds rage outside. Recipe from Whole Foods.
6 cups cold water
6 whole cloves
4 black tea bags (0r a generous tablespoon of loose tea)
1 cup orange juice
2 tablespoons lemon juice
1⁄4 cup sugar, more to taste
1⁄2 teaspoon nutmeg, freshly grated
Directions
Bring water, cinnamon stick and cloves to a boil in a medium saucepan; remove from heat and add tea.
Steep, covered, for 5 minutes. Strain and discard the tea leaves and whole spices.
In a small saucepan, heat orange juice, lemon juice, sugar and nutmeg. Warm until the sugar dissolves.
Add the juice mixture to the tea. Taste and add more sugar if desired.
Reheat (don't boil!) and serve.
Reviews
Most Helpful
I've never had Russian Tea before, and now that I'm sipping on a cup of it, I think it's a very lovely tea. The only change I made was to use Lemon Zinger herbal tea bags and omitted the lemon juice. The kitchen still smells like spices.
This brings back childhood memories of a similar recipe my Mom used to make during the winter. (Don't tell, but I think she used Tang instead of OJ). I used decaf tea because it is what I had on hand, and Splenda to cut back on calories, but other than that I followed the recipe to a "tea" :) What a great way to relive a time when life was simpler. Thanks for posting!

Thanks for posting this! Some 20 or so years ago, I had this recipe...at least it seems to be the same. Tried it tonight, and it's excellent. During the day, I'll be done with black tea, but at night, sorry, but decaf rules. Looking forward to this during some cold winter days that ain't far away!