Mandy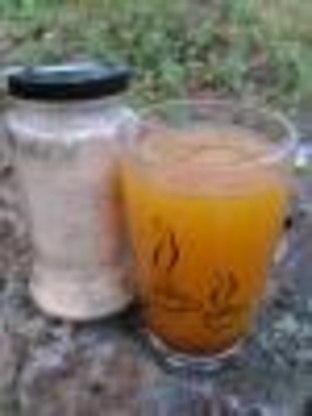 When I was a kid, my Mom would always make this for me when I was sick. It is warm and soothing, and gives you a full day's worth of vitamin C due to the citric acid in the Tang (just like the astronauts drink!) and lemonade mix. Moms are a sneaky and underhanded bunch, but we love them anyway.
Mix together well and store in a jar.
Add 2 tsp of mix to 1 cup hot water.