Russian Blueberry and Raspberry Pudding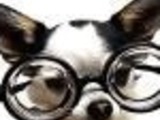 An updated, healthy version of the famous and fabulous Strawberries Romanoff. From Nora's in Washington, D.C. You may use other berries or seasonal fruit, but this combination is quite beautiful.
Directions
Preheat broiler.
Divide the berries among 4 individual oven proof dishes.
Top each with 1/4 of the yogurt (or mascarpone cheese) and sprinkle with 1 tablespoon of brown sugar.
Broil for about 3 minutes or until the sugar melts and caramelizes on the top.
Serve with a garnish of mint.
Most Helpful
After reading the other 2 reviews, I opted for the mascarpone cheese topping! Also left out the mint, since I didn't have any on hand! Very nice dessert, which I shared with a calorie conscious neighbor couple! All agree ~ YOU HAVE A HIT! Thanks for sharing! [Tagged, made & reviewed in the 1-2-3 Hit Wonders cooking game]
I made this with some rather tasteless cherries I poached in honey for awhile first. Then I used sour cream with some vanilla (the brand of sour cream I bought actually tasted like yogurt, it was weird). It tasted really good, but the liquid from the yogurt made it difficult to brulee properly - it was too moist on top. I can see mascarpone making a better top. Mine was more like a lacey pattern and softened very quickly.

What a treat, Kate! This is so amazingly low-cal, low-fat & easy-to-fix w/a spec outcome that convinces you it is much richer than it truly is. I made it today in 4 ramekins when my MIL came for an afternoon visit & she loved it! We both did is more accutate. I used blueberries & strawberries w/mascarpone, but didn't have the fresh mint. This will grace our table as dessert for our next dinner party. Thx for sharing this recipe w/us. :-)