Russian Black Bread (For the Bread Machine)
CandyTX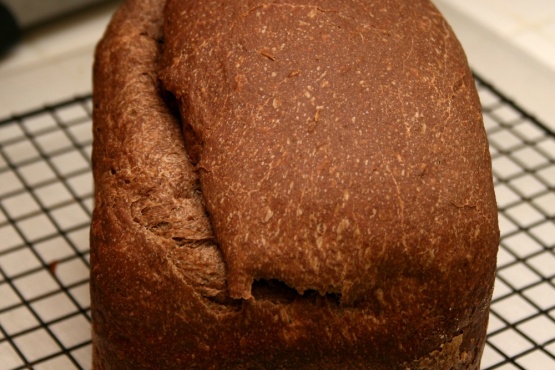 Got this from All Recipes.com where it was submitted by Mary. Posted for Zaar World Tour 4.
Have made this twice and I really like it. I would argue that it takes about a day after baking to really develop. Though the texture is phenomenal when served warm, that deep rye flavor didn't really register for me until it cooled down. I subbed brown sugar for molasses and left out the fennel the first time with good results.
Place ingredients into the bread machine in order suggested by the manufacturer.
Use the whole wheat, regular crust setting.
Remove bread from pan and allow to cool on rack.