Russian Berry Custard (Kissel)
romagen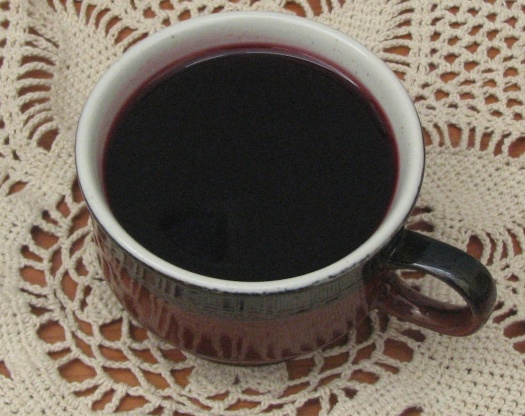 One of the oldest ritual foods known to the Slavs is Kissel, a fruit-gelatin-like custard. Today it is still a widely enjoyed home-style dessert. For a more sophisticated flavor, add a few tablespoons of grenadine to the cranberries, or if you are using strawberries or raspberries, a few tablespoons of your favorite berry liqueur. Serve the kissel topped with whipped cream.

Thank you for the recipe, Witch Doctor. It allowed me to experience the long forgotten taste of childhood. My kids, who are not used to thick drinks and refused to even try it, don't know what they're missing. And yes, kissel is a drink, not a soup or custard! I am yet to try the grenadine in it.
Place the berries and 4 cups of the water in a medium size saucepan over medium-high heat. Bring to a boil, then reduce the heat to medium-low and cook until the cranberries pop open or the strawberries or raspberries get somewhat mushy, 10 to 15 minutes.
Allow to cool slightly, then with the back of a spoon, press the berries through a fine-mesh sieve set over a bowl. Be sure to extract as much juice as possible.
Return the sieved berries and liquid to the saucepan. Add the sugar and bring to a boil, stirring over medium heat. Reduce the heat to low and simmer until the sugar is completely dissolved, 2 to 3 minutes.
In a small bowl, dilute the potato starch with the remaining 1 cup water, stirring carefully until there are no lumps. Whisk the mixture into the simmering berry mixture and bring to a boil, stirring vigorously until the mixture thickens.
Remove from the heat and cool, stirring from time to time. Spoon into serving glasses or bowls and refrigerate.