chia2160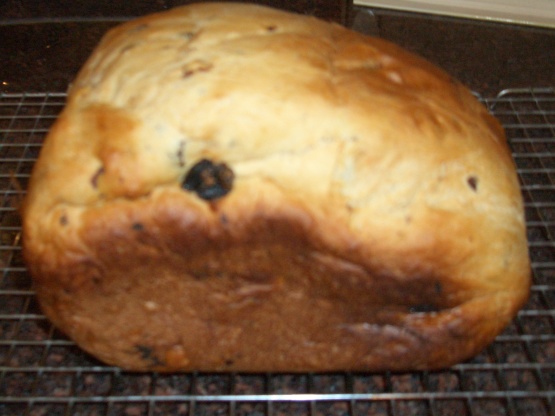 This bread is a little richer and sweeter than the usual raisin bread. For best results, soak the raisins in rum overnight and measure the raisins after soaking.
In a small bowl, pour rum over raisins, let stand 30 minutes, drain.
Place ingredients in the order recommended by manufacturer.
Use the regular setting for a 1 pound loaf.
If your machine has a fruit setting, add the raisins at the signal, or 5 minutes before kneading cyle has finished.