Annacia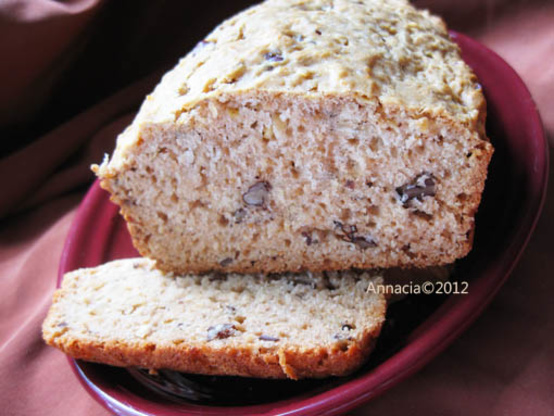 Interesting bread for any special occasion.

I wasn't sure what outcome to expect when the dough/batter was mixed as it was very thick and super sticky. Went ahead and baked it in an 8x4 dish and it came out lovely. So glad I checked it early as it was fully baked and pulled away from the sides at 45 mins. I used Morgan's Spiced Rum, replaced the sugar with Splenda and grated in 2 small Gala apples. Marvelous flavor with the pecans.
Cream butter and gradually add sugar, beating at medium speed until light and fluffy.
Add egg substitute and beat until well blended.
Add rum and beat well.
Combine flour and next 3 ingredients.
Add dry ingredients to creamed mixture and beat just to mix.
Stir in apples and nuts.
Pour batter into a greased 9X5 loaf pan.
Bake at 350 degrees for 1 hour.