Rum and Raisin Ice Cream With a 'Twist
Rita1652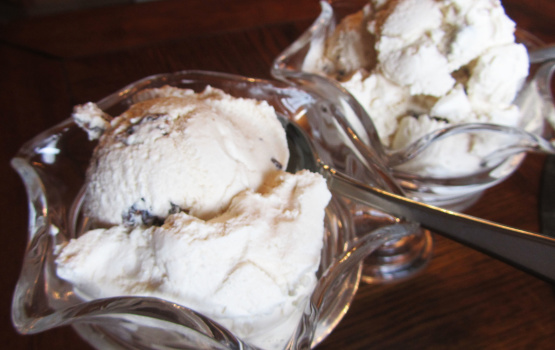 The 'twist' being the addition of lime juice which adds a really fresh taste to an unbeatable ice cream combination. Use your favorite liquid honey, but Orange Blossom was really good in the version I made. This ice cream is very easy as you don't have to make a cooked custard as is traditional - and it's egg-free!

We liked this ice cream but both thought the honey and rum came on a bit too strong. I used the ask for dark rum and a generic honey. Our personal opinion was that the honey could be cut in half and sugar (or splenda) used for the other 1/4 cup of sweetening and possibly using white rum would be better for us. That said, the ice cream has a smooth creamy, I could even say velvety, texture and the raisins are yummy.
Combine raisins, rum, lime juice and vanilla extract in small bowl; cover and stand overnight.
Place all ingredients in a large bowl and mix thoroughly; pour into an ice cream maker and follow manufacturer's instructions.