Rita1652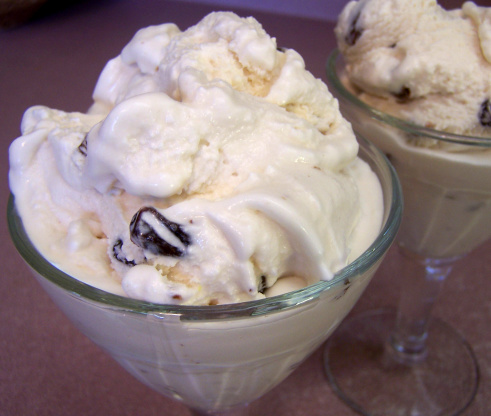 Adapted from Confident Cooking.
If you are going to change the recipe entirely and offer up your own creation then you are not reviewing this recipe, you're posting your own recipe. That should be done by making your own submission and putting it up for review. Noting a few alterations and tweaks in one thing, but to make sweeping changes is not a review. You are instead hijacking someone else's efforts. I made this recipe as stated. It was womderful. And easy to memorize.
Combine raisins, rum and vanilla extract in small bowl; cover and stand overnight.
Place all ingredients in a large bowl and mix thoroughly; pour into an ice cream maker and follow manufacturer's instructions.