Pamela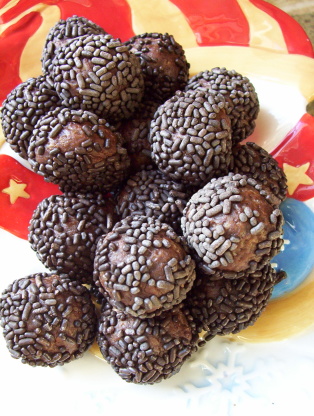 I received these as part of my annual Christmas Bake exchange. These are a little different from other rum ball recipes because they call for coke in the ingredients. Prep time does not include chill time.
Melt chocolate.
Blend in cola, syrup and rum.
Stir in wafer crumbs, icing sugar, and walnuts.
Mix well-Mixture will be sticky.
Cover and chill for 2 hours or until stiff enough to handle -- make good use of this time and 'sample' the fine rum you bought to make these treats!
Form into small balls and roll in sprinkles.
Cover loosely and chill.
Keep out of reach of children!