Jubes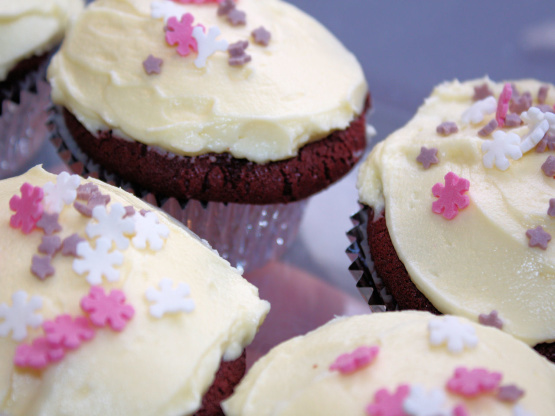 I found this recipe in an Australian Dairy Cookbook, and these make delcious little cupcakes, with a wonderful cream cheese frosting. I think this recipe could easily be made into a larger cake if preferred.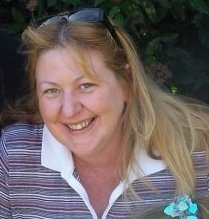 Top Review by Jubes
A quick and easy cupcake to make with a lovely cream cheese frosting. I wasn't sure about the red food colouring....but the cakes turned out just lovely. Chocolate cupcakes with a deep red tone. Enjoyed by my family. Photos also posted. Made for Make My Recipe Tag Game in the Aus/NZ Forum.
Preheat the oven to 180c.
Beat the butter and sugar for 5 minutes until light and creamy. Add the eggs one at a time, beating well between each addition.
Add remaining cupcake ingredients and beat for 1 minute until mixture is smooth and even in colour.
Two thirds fill 12 x paper lined muffin pans with the mixture and bake at 180C for 20 minutes or until cooked through. Remove from pans and cool completely on a cake rack before decorating.
For icing: Beat the cream cheese and butter until light and creamy. Add the icing sugar and lemon juice and beat well until completely smooth.
To decorate cupcakes: Cut a small sliver off the top of each cupcake and reserve. Spoon the icing into a thick snaplock bag, snip off the corner and pipe icing in thick swirls onto cooled cupcakes. Crumble the reserved cupcake over the icing.