3 Reviews
After having this in my cookbook since 2005, I made it last night. It's summer here, and so hot. Used the small plum tomatoes (grape tomatoes to you??) which are sooo sweet. The flavours were great. It also happens to be pepper time now, and the lovely veggies are available in abundance. Loved the idea of lemon zest and capers. (Terrible confession: I left out the tuna, because I made a fairly similar recipe WITH tuna for guests some days ago). We had, of course, a cold sauvignon blanc wine with it, oven-roasted chicken pieces (separately), as well as a French-type bread. A GREAT salad.It's hot now, and this was a lovely warm-evening-meal. Thanks Chia!!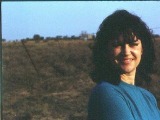 We enjoyed the complexity of this refreshing salad. There was a different flavor in every bite. DH gave it 4 1/2 stars because it is almost perfect but needs a bit of adjustment for us. The flavor combinations went well together yet were a bit heavy on the lemon for our tastes. We would cut down on the lemon peel and perhaps omit the capers. The cheese, olives and tuna all lend a bit of oil so we would also cut back a bit on the olive oil. Thanks for a great maindish salad.

Wonderful summer eating! Loved everything about this light salad. It became pretty obvious that the chef who created this recipe had gone to great pains to get all the ingredients right on the mark cause they all worked together and there was just enough of each (maybe another pepper - a green one?). Good luck, chef!

Rsc Summer Salad