PaulaG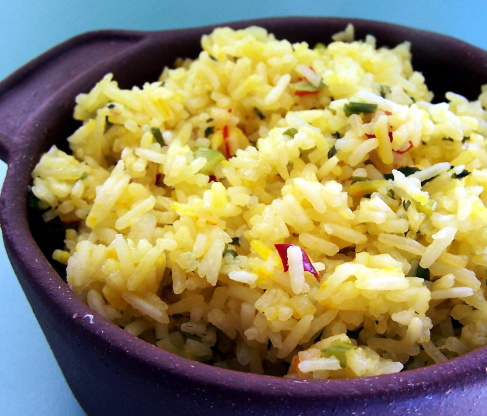 This is my husband's favorite rice dish! Pairs perfectly with chile-lime marinated chicken breasts (Dan's Chile Lime Marinade for Chicken), or salmon hot off the grill. Recipe is from the back of the Mahatma Jasmine Rice bag. I hope you enjoy!

I have made this numerous times omitting the tumeric
In a medium saucepan, combine Mahatma Jasmine Rice, chicken broth, green onions, chiles, cilantro, margarine, ginger root and turmeric.
Bring to a gentle boil. Cover. Reduce heat to simmer. Simmer 15 minutes. Fold in lime juice and peanuts. Serve immediately.