Evie3234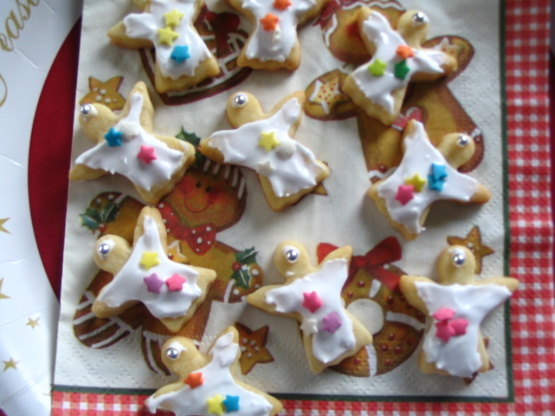 I found this recipe on another website. I just tried it on my christmas sugar cookies and really liked it so I wanted to share. Make sure you give the icing plenty of time to harden on your cookies (approx. 2 hours).

Way to sugary not a nice flavor at all :( the children seemed to enjoy it as it worked well for our cookie decorating but the taste really is not good :(
Combine powdered sugar and meringue powder in a large bowl.
Add water and your choice of extract and beat until desired consistency.
Add your choice of food coloring and sprinkles if desired.
The icing needs to be used immediately or transferred to an airtight container or it will harden.