COOT226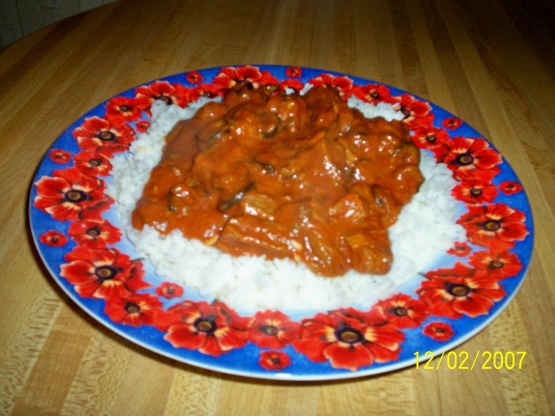 This is a delicious meal. Tender round steak with vegetables, simmered in tomato soup. Then served over rice or mashed potatoes. My Stepfather found this recipe in the daily paper over 30 years ago.I have been making it ever since.
Cut up Round steak and brown with Margarine in large pan.
Add celery, onion, green pepper and mushrooms (drained), cover and cook on medium until tender,about 45 minutes, stirring every 15 minutes.
Add tomato soup,water,sliced black olives,juice from mushrooms,pepper. stir well.
simmer uncovered for 2 hours, stirring occasionally.
Serve over rice or mashed potatoes.