Derf2440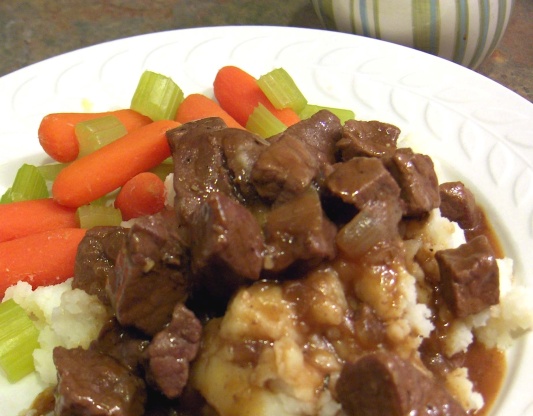 This is one of my all-time favorite dishes - comfort food at its best! I'd been wondering if anyone else made it this way. My mother has been making this for 20 yrs. and it's been our family's traditional Christmas Eve meal for almost as long. Even my picky dad has grown to love it. It just wouldn't be Christmas without this delicious dish.
Cut meat into squares and brown in oil.
Remove from pan add gravy mix and water.
Bring to boiling stirring constantly.
Add remaining ingredients and return meat to pan.
Cover and simmer 1 1/2 hours, stirring occasionally.
Remove bay leaf and serve over noodles.