Super tender, use a thin cut of round steak for better flavor! Extremely tasty, as it makes its own gravy.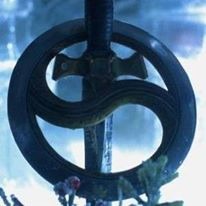 Like a previous reviewer, I hesitated to review this one since I made quite a few changes. I had found this recipe on another site and based on the reviews of others that had made it, I made some additions to the recipe. Instead of using French onion soup, I used half of a package of onion soup mix. I substituted a mixture of beef broth and red wine vinegar for the water. I added in some black pepper, garlic powder and a can of sliced mushrooms. I used a very thin cut of beef and it was tender after just an hour of cooking time. The gravy thickened up nicely. The only complaint I received from my family was that it needed the addition of some salt. I'll add that in when I make this again, and I believe it will make this a 5 star recipe for us.
1 1⁄2 lbs thin cut round steaks

1

(10 3/4 ounce) can condensed cream of mushroom soup

1

(10 1/2 ounce) can condensed French onion soup
1 3⁄4 cups water
Preheat oven to 325 degrees.
Trim the fat from the steak, and cut into desired number of servings.
In a roasting pan over medium high heat, sear both sides of the steak, about 1 minute per side.
Remove from heat.
Stir the cream of mushroom soup, French onion soup and water into the roaster.
Bake in the preheated oven 2 1/2 hours.