Nick M.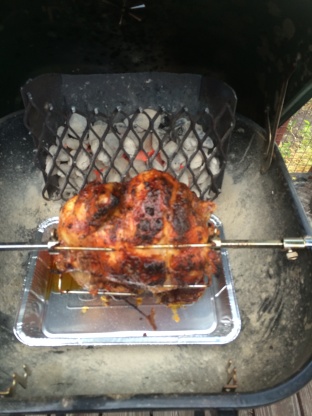 This is a no-fail yummy rotisserie chicken all-purpose rub! I use this to cook chicken in any manner of ways: oven, grill & crock pot, etc. This also works great on pork loin or chops! Recipe makes 2 1/2 cups of spice/rub blend, but I use at least a 1/4 cup per whole chicken, so it goes fast! Easily made salt-free or lower-salt by omitting or adjusting it. I hope you enjoy this as much as my family does :)

I used smoked paprika and cooked the chicken on a Showtime Rotisserie. It turned out to have lots of flavor and a beautiful color.
Place all ingredients in air-tight storage container & enjoy!
(Note: I place all ingredients in food processor & give it a whirl to ease in mixing, also if a finer texture is preferred).