Rotini Salad Nicoise (Light)
This lighter version of a pasta salad can be a meal in itself but is also a wonderful side dish. It's loaded with crunchy, colourful vegetables. If you don't have fresh dill you can substitute other fresh herbs to taste, or use dried dill, but fresh is really best. Anchovies are optional. Adapted from Rose Reisman "Light Pasta".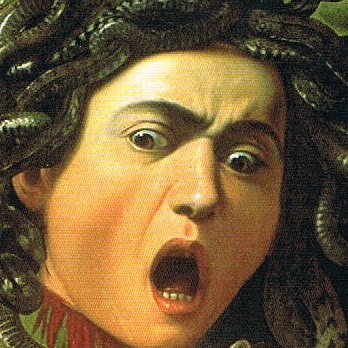 What a wonderful main-dish salad. We loved it. The dressing does soak into the pasta, so it can be a little dry after awhile, I had some Italian salad dressing so I put that in the next day which helped a lot. I did use the anchovies, but next time I'll just let my husband put anchovies on his serving. (what was I thinking??)
12

ounces rotini pasta (use whole wheat if you like)

6

ounces green beans, cut in 3/4 inch length (can use frozen)
1 3⁄4 cups tomatoes, chopped, about 2 medium
3⁄4 cup cucumber, diced (peel if using waxy cucumbers)
3⁄4 cup sweet red pepper, diced
1⁄2 cup red onion, sliced very thinly

1

(6 1/2 ounce) can tuna in water, drained
1⁄3 cup black olives, sliced
1⁄4-1⁄2 cup fresh dill, finely chopped (or 1 Tbsp dried, or your choice of chopped fresh herbs)

5

anchovies, minced (optional)
salt and pepper, to taste

For dressing

1⁄3 cup olive oil
1⁄4 cup fresh lemon juice
1⁄4 cup balsamic vinegar

2

tablespoons water

2

teaspoons garlic, minced
Cook pasta to al dente, according to package directions, drain and rinse under cold water. Set aside.
Cook beans gently in boiling water until tender-crisp, about 3-5 minutes, and drain.
Combine all salad ingredients in a large bowl.
Whisk together the dressing ingredients.
Note: The dressing will not hold together as there is no emulsifying ingredient such as mustard.
Pour dressing over salad, tossing to coat evenly.
Add salt and pepper to taste.
If making ahead, check for salt and pepper again before serving.