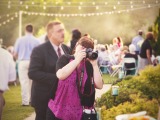 This recipe comes from a friend of mine. I had never thought of putting Rotel into corn before, but it is SO good! Thanks Abbey!
Directions
Preheat oven to 350 degrees.
Place all ingredients in a medium casserole dish.
Put in oven for 10 minutes; remove and stir ingredients until well mixed.
Place back in oven and bake for 20-25 minutes.