Rosmarinsmör (Rosemary Butter)
alligirl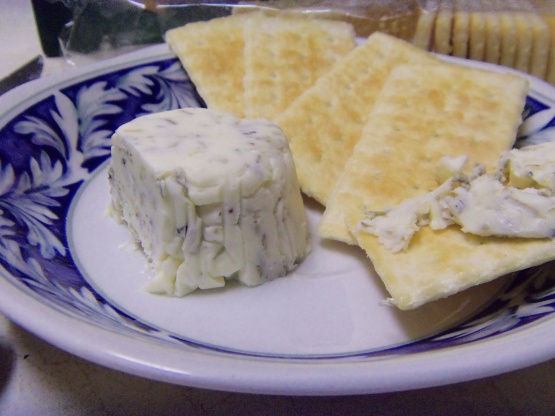 A tasty Swedish spread for crispbread. Enjoy!

OK, OK, so no crispbreads here, but I think it was fab on some club crackers and I'll bet it would be even better on some roasted potatoes! Yum! I liked it more than I was prepared to; sometimes I think rosemary is overpowering, but this just sings! Perfect! Thanks for sharing another winner, Nif!
Start by beating butter until soft. Add rosemary, garlic, and pepper to the butter. Shape into a roll and wrap tightly in plastic wrap.
Refrigerate until firm.