Rosie's Eggs Mexicana-Chile Casserole
Bergy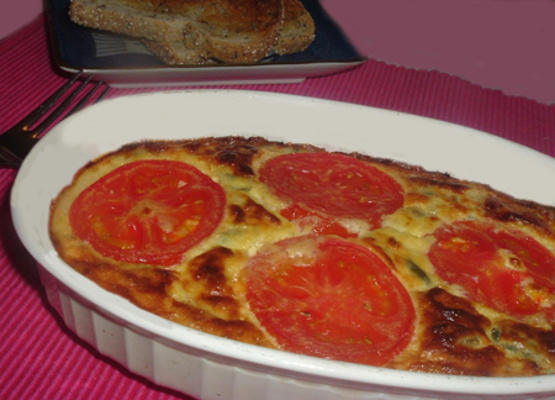 This is great for a weekend breakfast or brunch.If you want to spice it up a bit try adding jalapeño jack cheese. Recipe courtesy of The Gosby House Inn.
Delicious! I halved the recipe and actually prepared it on the hob in a frying pan, on a low gas flame and it turned out perfect, with a little brown crust! I just poked the center with a fork to see if it was done yet.
Combine the eggs, butter, flour, and baking powder. Mix well.
Stir in cheeses and chilies. Pour into well-greased quiche pan.
Bake in a 400°F oven for 10 minutes.
Slice a tomato and place on top. Return to oven.
Reduce temperature to 350°F, bake another 20 minutes.
Serve with sour cream and salsa.