ImPat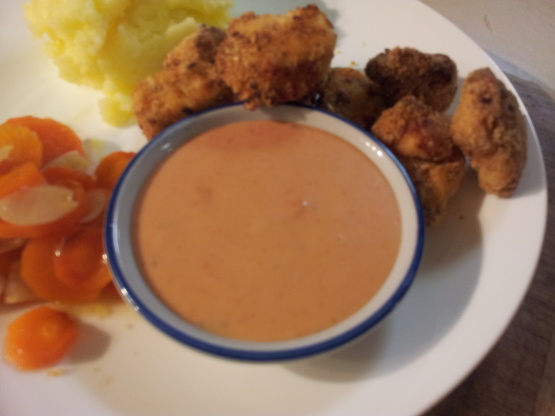 This is my daughter Rose's favorite concoction to make to dip her french fries or chicken nuggets in. She loves it sooooo much that she wanted to share it with everyone on Recipezaar!

Yum! Great fry dip. Thanks for sharing the recipe.
Mix all of the ingredients together and enjoy!