Rosemary White Bean Salad
flower7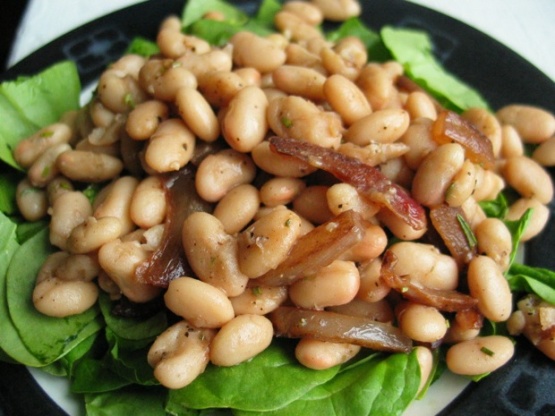 From Donna Hays Autumn 2009 magazine.

This was nice! I did make a slight adjustment to the amount of rosemary (halved), otherwise, the salad would have tasted like rosemary and not much else. As I made it, the rosemary was one of many flavors instead of the only one. I would have liked just a tiny bit more lemon, but I tend to like things tart, so that's probably just me. I cut this down to 1 can of beans and when served over some fresh spinach I ended up with two lunch-size servings. Thanks for sharing!
Melt the butter in a large frying pan over medium heat.
Add the onion and cook for 5 minutes or until softened.
Add the beans, garlic, and rosemary and stir for 2-3 minutes or until warmed through.
Add the lemon juice and season with salt and pepper to taste.
Serve with lemon wedges.