Rosemary Skewered Potatoes
Linajjac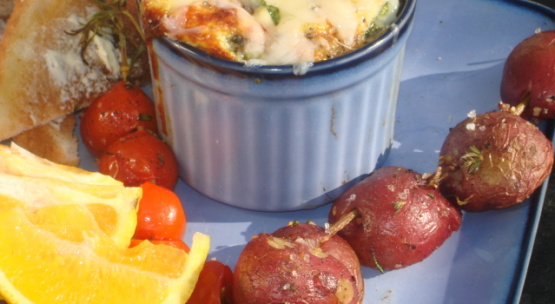 Created this recipe for Father's day. Smells really great cooking on the grill. Try to use longer rosemary sprigs for skewering. You could use wooden or metal skewers if you like.
boil new potatoes 15 minutes, until tender.
Cut potatoes in half and toss with olive oil, chopped rosemary, salt, and pepper.
Remove most of rosemary from sprigs leaving a little at tip.
Skewer potatoes on rosemary sprigs, cut side down.
Place potatoes on medium-hot grill, cut side down, and grill 5-6 minutes or until browned.