Rosemary Roasted Red Potatoes
Bayhill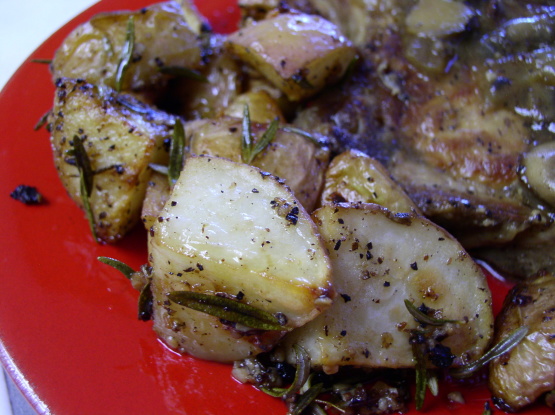 While the concept of roasted red potatoes is not new, I like to add a twist to it with some of the interesting ingredients I usually have on hand. If you don't have rosemary oil on hand and have never made flavored oils, check out my other recipes on roasted goodies and flavored oils.

These were the best roasted potatoes we have ever had! I used plain olive oil. The parchment paper was a key part of them turning out so well. Wonderful - will make again!
Preheat oven to 400F.
If your red potatoes are bigger than a plumb, you may want to cut them up a little more to ensure even cooking.
Mix all the ingredients in a large bowl.
Toss well to evenly coat the potatoes.
Spread out on a parchment lined sheet pan.
Cook of 35 to 40 min, or until they are fork tender.