Boomette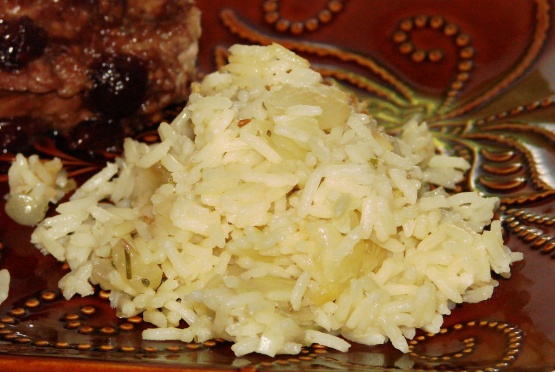 This is a quick and easy rice recipe that gets flavor from the herbs rather than butter. This recipe comes from Light and Tasty.

I used fresh rosemary from my garden. Filled the kitchen with a lovely fragrance. Tasted very nice. Might add just a touch of lemon to enhance the flavors. This recipe is a great use for fresh rosemary. Glad I found it.
In a saucepan, saute the onion and garlic in oil until tender.
Add broth; stir in the rice, rosemary and pepper.
Bring to a boil; reduce heat; cover and simmer for 15-18 minutes or until rice is tender.
Remove from heat and stir in Parmesan.